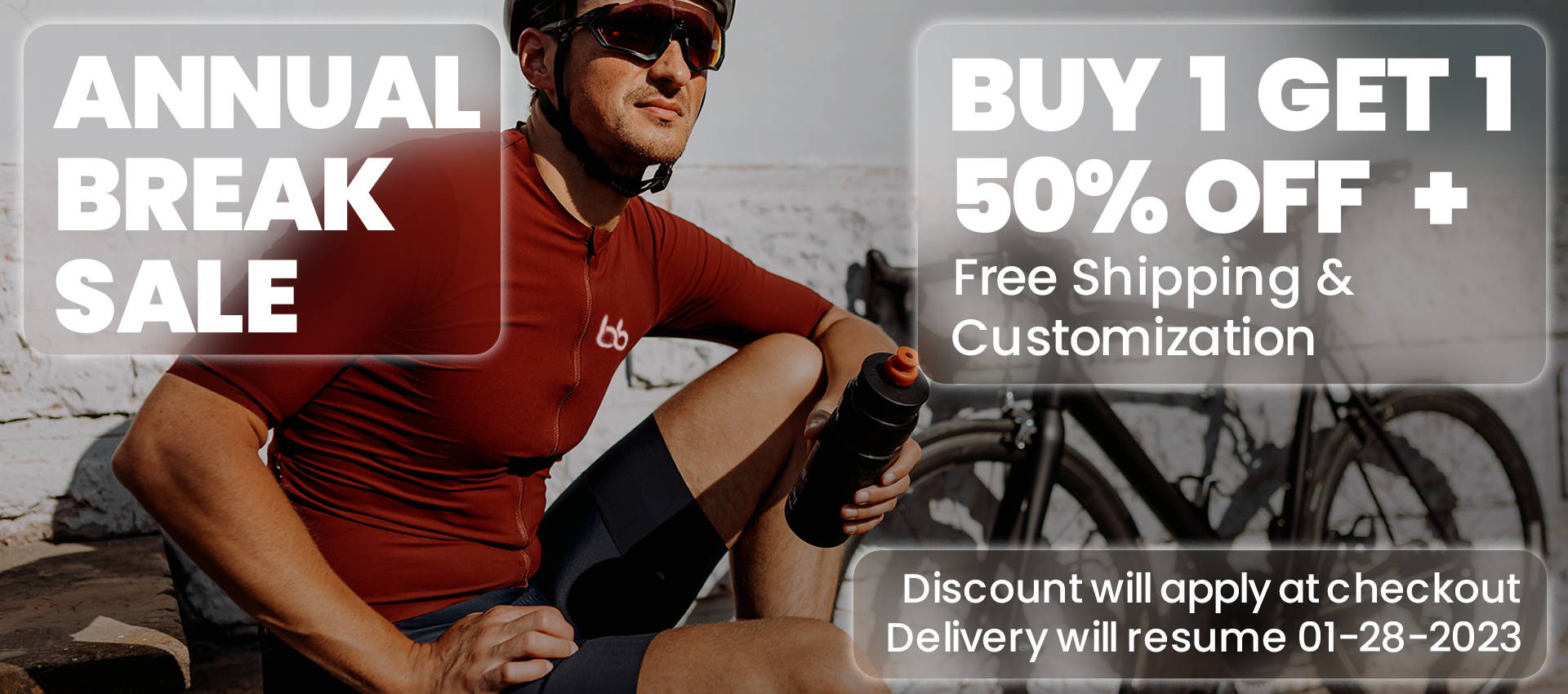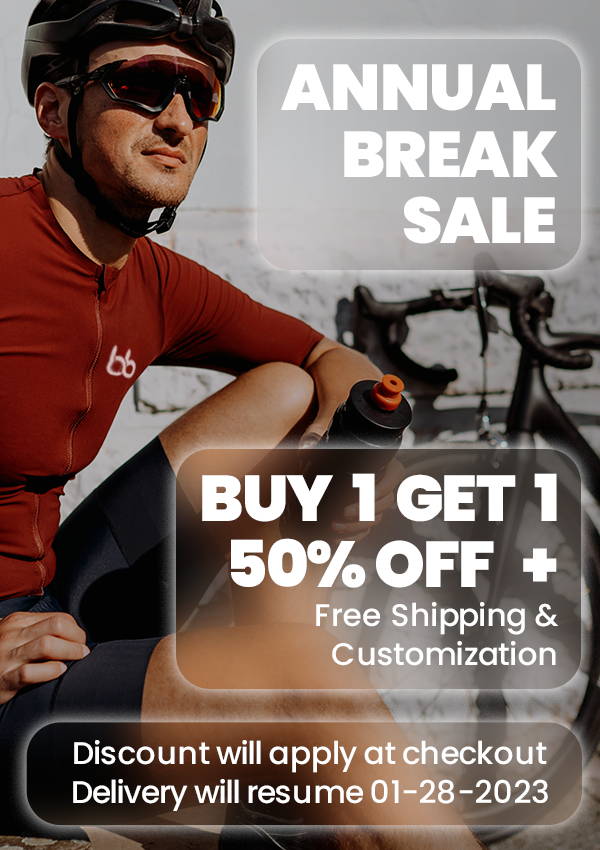 Throughout 2022, our team strived to put your satisfaction front and centre.
Now more than ever, it's time for a much-needed break for our team to replenish our energy.
Starting Jan 7, 2023 to Jan 28th 2023, Bicycle Booth's manufacturing team will be putting a pause to all cycling apparel production.
As you are aware, unlike any other Cycling Apparel brand, Bicycle Booth offers various customizations and personalization options to all orders, small or big, as everyone has their own preferences.
Unfortunately, with the factory on break, this service will be on pause.
If you're looking for a new kit, this is your best time to purchase.
As an appreciation for your patience until Jan 28th 2023, all apparel will be heavily discounted during this time.
So we recommend keeping an eye out on your inbox or visiting this page with our hottest offers of the year.
If you ever change your mind about your purchase between Jan 7th to Jan 28th 2023, we will gladly cancel and refund you your money, no questions asked.
All other accessories besides Cycling apparel should not be affected and may encounter smaller delays.
Need a jersey or bib asap while getting the bang for your buck? We recommend shopping our clearance collection.
All Shipping Times and Delays will be indicated on all products that will be affected.
MORE THAN JUST BEST-SELLERS
ALL OUR CYCLING ACCESSORIES


Free Worldwide Delivery from 99.99$